Mania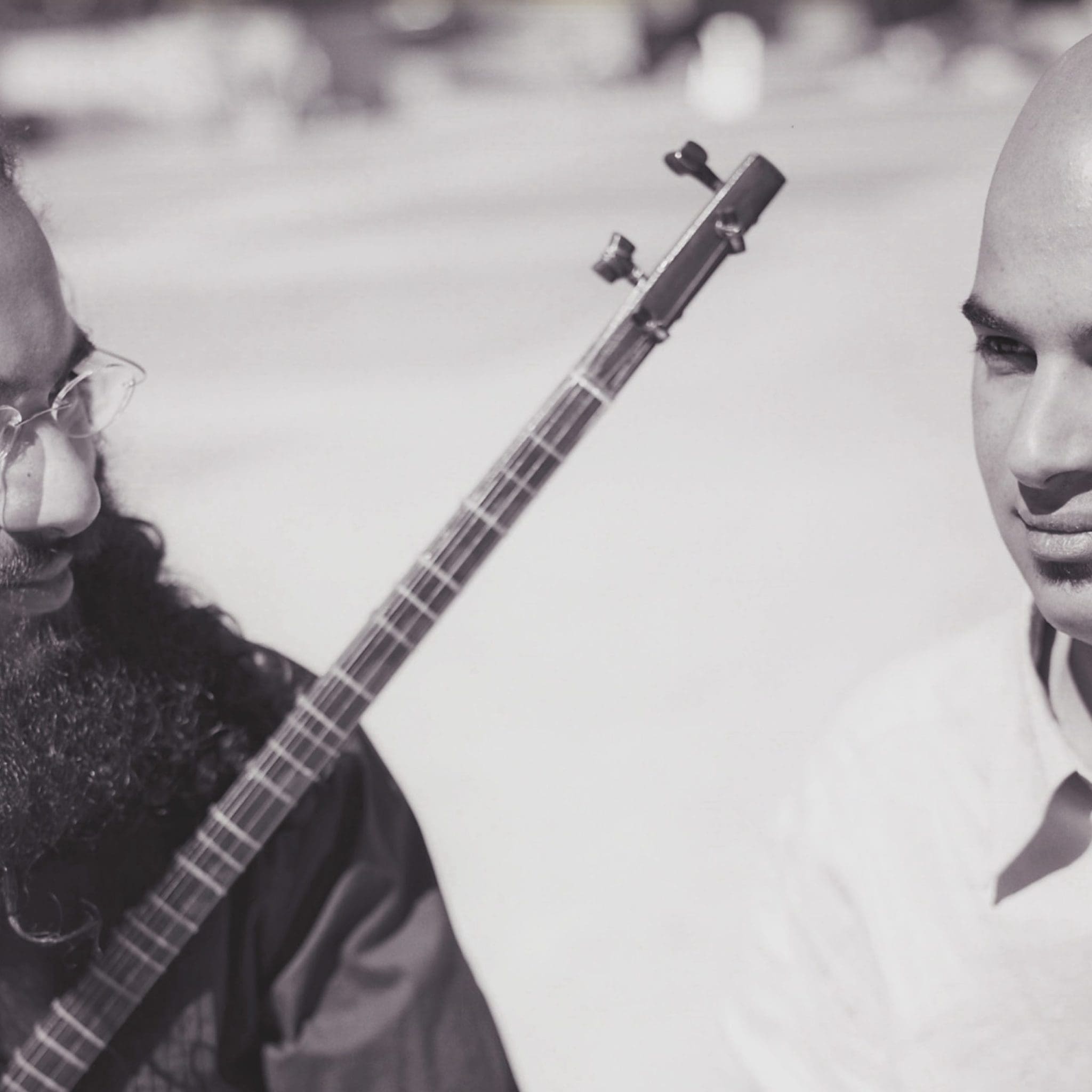 New Persian music
Mania is this state of ecstasy, of madness that the human being has always sought in order to get closer from the Unutterable, to reach the Invisible, to blend in the Other. The artist more than anyone else is looking for this consciousness that could liberate him from the finite knowledge and memory and help him to be filled by Present in an act of creation.
In the classical Persian music, the musician improvises by moving freely across different modes (dastgâh) and melodic types (gusheh), using pre-existing melodies and rhythms, which may be either simple or complex. This is improvisation on a firm base of established tradition; usually the musician stays within the known world of music that has an existence quite apart from himself. However, through Mania, the inspired musician is face to face with the Unknown. He literally plays with new sounds at every instant and over time. The music that emerges from this inner movement, from this divine connection, can not be predictable and is, in Kiya and Ziya Tabassian's case, extraordinary in both form and content. The language of their instruments – one with setar, one with tombak – lend their music a recognizably Persian flavour, but it is far from what is known as "classical Persian music".
Indeed, the brothers have been brought up within the living poetry of Iran, but they definitely dare to travel towards distant horizons. As musician-inventors and musician-travelers, they endlessly replay they utopias, with Babel as backdrop. The territory to explore is infinite: cultures and memories whose lines they like to shift so that they finally converge. They also make migration and the mixing of cultures their territory. Perhaps it is their early exile and discovery of Canada that led them to return to the source, to follow the traces of their predecessors, to tirelessly search for creative allies. This awareness of belonging to several space-times is as basic to them as respiration, as inspiration.
This is what they wish to share over the course of their tours: they desire to grow, to learn from others, from themselves. "We think of it simply as music", is used to say Kiya.
Kiya and Ziya know each other inside out and carry on discovering themselves – twenty years of practice binds them. Emancipation, audacity, creativity and virtuosity: a way to invent twice the heritage of the native land. They're recognized in different cultural backgrounds for their own musical language that gives them wings to fly their dreams, spreads imagination and contributes to the renewal of tradition.
This is a gathering of Lovers.
In this gathering
there is no high, no low,
no smart, no ignorant,
no special assembly,
no grand discourse,
no proper schooling required.
There is no master,
no disciple.
This gathering is more like a drunken party,
full of tricksters, fools,
mad men and mad women.
This is a gathering of Lovers.
                       – Djalâl ad-Dîn Rûmî
Download and listen to Mania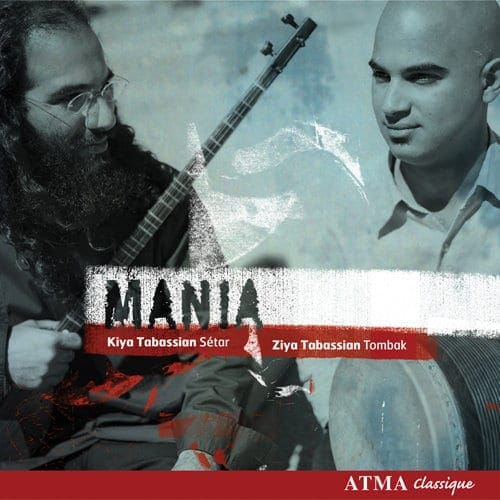 Concerts archives
2016
26.06.2016 – Musée National des Beaux-Arts de Québec, Québec (Canada)
2015
19.04.2015 – KU Leuven Culture (Belgique)
2014
06.09.2014 – Atlas Festival – Muziekgebouw, Amsterdam (Pays-Bas)
24.07.2014 – Centro Persépolis, Madrid (Espagne)
19.07.2014 – World Music Festival, Platres (Chypre)
17.07.2014 –  Heroes Square, Limassol (Chypre)
20.06.2014 – Les Orientales, Saint-Florent Le Vieil (France)
07.06.2014 – Les Joutes musicales de printemps, Correns (France)
12.02.2014 – Mustepha Kemal Hall, Istanbul (Turquie)
2013
02.12.2013 – Onassis Cultural Centre, Athènes (Grèce)
15.10.2013 – The Cellar, Vancouver (Canada)
2012
16.12.2012 – AUB Concert Hall, Beirut (Liban)
06.09.2012 – Jerusalem Sacred Music Festival (Israël)
02.08.2012 – Festival Aux Heures d'été, Nantes (France)
15.03.2012 – DiMenna Center, New York (États-Unis)
2010
07.06.2010 – Festival des musiques sacrées de Fès (Maroc)
2009
07.02.2009 – Salle Pierre-Mercure, Montréal (Canada)
2006
01.07.2006 – Les Orientales, Saint-Florent-le-Vieil (France)
17.04.2006 – Querétaro (Mexique)
16.04.2006 – Festival Cultural Zacatecas (Mexique)
20.03.2006 – Salle Pierre-Mercure, Montréal (Canada)