Masnavi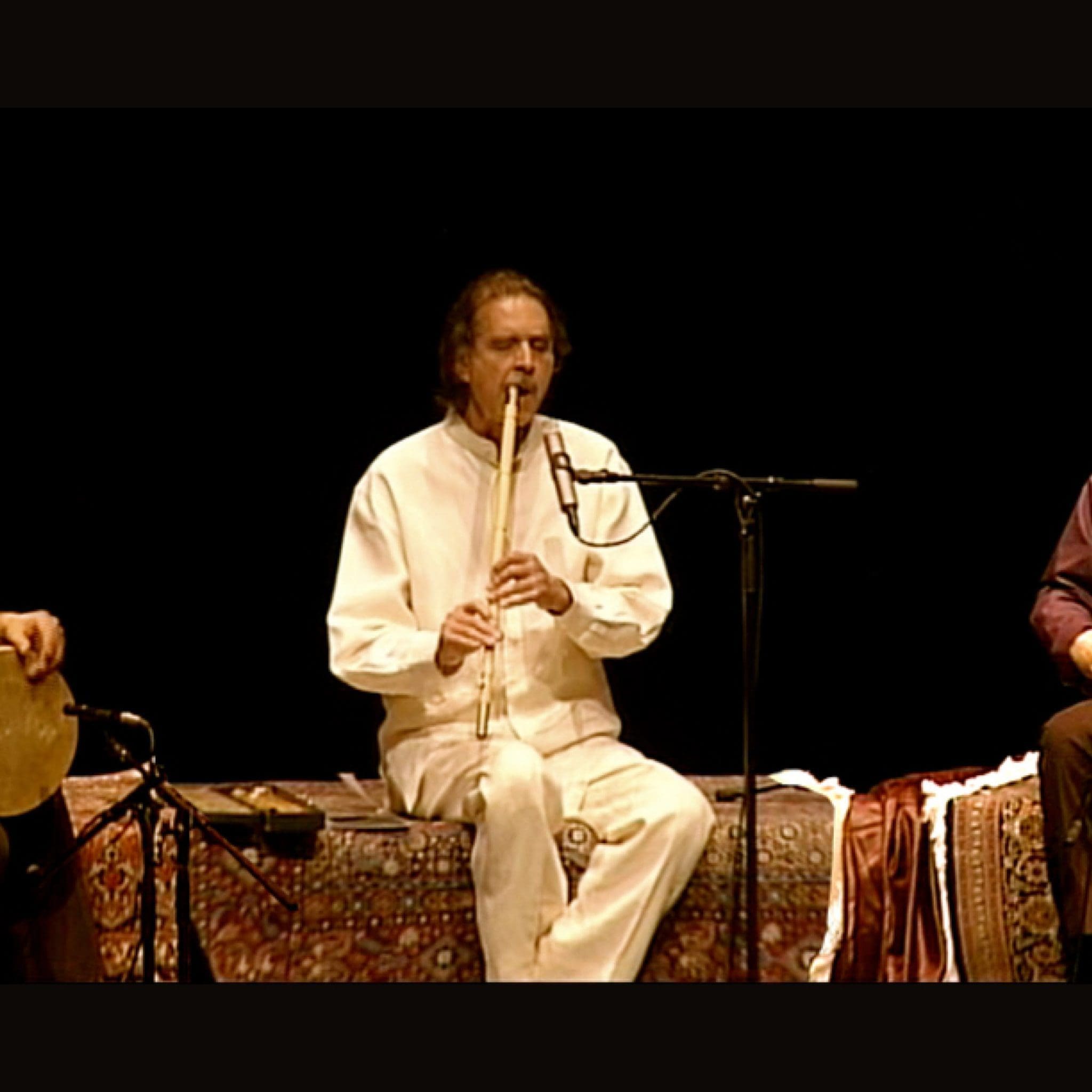 Musical calligraphies
As the Sufi masterpiece written between 1258 and 1273 by the Master Jalâl ud Dîn Rûmî, Masnavi-I Ma'navi means "Rhyming Couplets of Profound Spiritual Meaning."
It deals with a poetic collection of six books and 424 allegorical anecdotes and stories derived from the Quran, Hadith sources, and everyday tales. They aim at presenting the wisdom and the various dimensions of Sufi spiritual life. A way of advising disciples on their spiritual paths, an endless source of inspiration for the wanderers of the wide world…
Persian classical poets and musicians were spiritual thinkers and even mystics, and their poetry was the vehicle through which they expressed their philosophy and approach to life.
Rumi's mystic verses
The Tabassian Brothers, accompanied by Hossein Omoumi, an unparalleled master of Persian song and ney (reed flute), invite you to attend an enchanting evening of sophisticated Iranian music and poetry that evokes all the splendours of Ispahan Palace. These three musicians have been together for many years and are looking forward to sharing with you their new compositions inspired by the words of 13th-century poet Rûmî, who proclaimed, "Listen to the voice of the ney, bewailing the sadness of separation".
The ney is indeed the symbol of the soul which is separated from the celestial world and wanders to unite itself to God. Image of the Perfect Being, the instrument embodies what the mystic wishes to become: "a transparent bark animated by the divine breath."
There are two schools of music in Persian music, each named after a major urban center: Tehran and Isfahan. The school of Isfahan, featured in this concert, is more influenced by the vocal repertoire (Radif), emphasizing the poetry and its meaning. The program contains two parts in various Dastgah, or modal systems, of classical Persian music.
Concerts archives
2012
14.04.2012 – University of California, Irvine (États-Unis)
10.03.2012 – Masala World Music Series, Oklahoma (États-Unis)
02.02.2012 – Chapelle Historique du Bon-Pasteur, Concerts intimes, Montréal (Canada)
01.02.2012 – Chapelle Historique du Bon-Pasteur, Concerts intimes, Montréal (Canada)