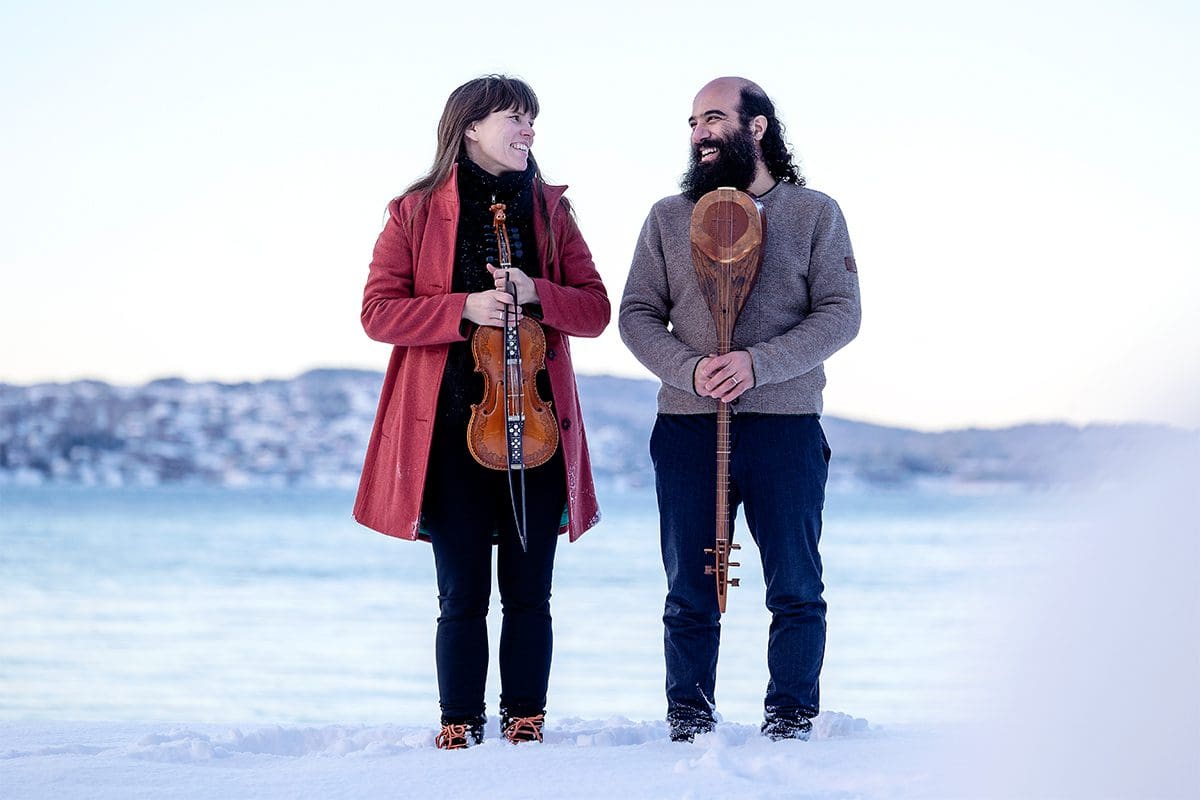 The Hardanger region in southwestern Norway preserve its rich vernacular heritage, particularly its music traditions. The foremost representative of these ancestral traditions is the Hardanger fiddle (or vielle). This instrument, which borrowed its elegant form from the baroque violin, has survived multiple threats to its existence. During a period of religious revival in the 1880s, the fiddle was branded "The Devil's Instrument" by religious leaders.
Benedicte Maurseth is a bearer of traditions of the Hardanger region. A composer, performer, and writer, she is a major figure in the Norwegian folk music scene. It was clear from the very first rehearsal that the collaboration with Constantinople was preordained. While fully anchored in the rich ancestral tradition of the Hardanger fiddle, Benedicte's music reflects her open approach to creativity and the present moment. 
Reflecting the Nordic character of this creation, the musicians immerse themselves in vast sound landscapes of pure, muted colours and rhythms that are by turns contemplative and frenzied, transporting and navigating the listener through enthralling, imaginary worlds without borders, from North to South and East to West.
Three musicians steer the ship: Maurseth, performing on the Hardanger violin, whose rich, mesmerizing sound complements the crystalline, penetrating sound of the setar played by Kiya Tabassian. They both share vocal duties, intertwining their voices, floating across melismas, ultimately united by the almost infinite sound palette of percussionist Patrick Graham.
Nordic lights in concerts
Archives