Songs of the Dawn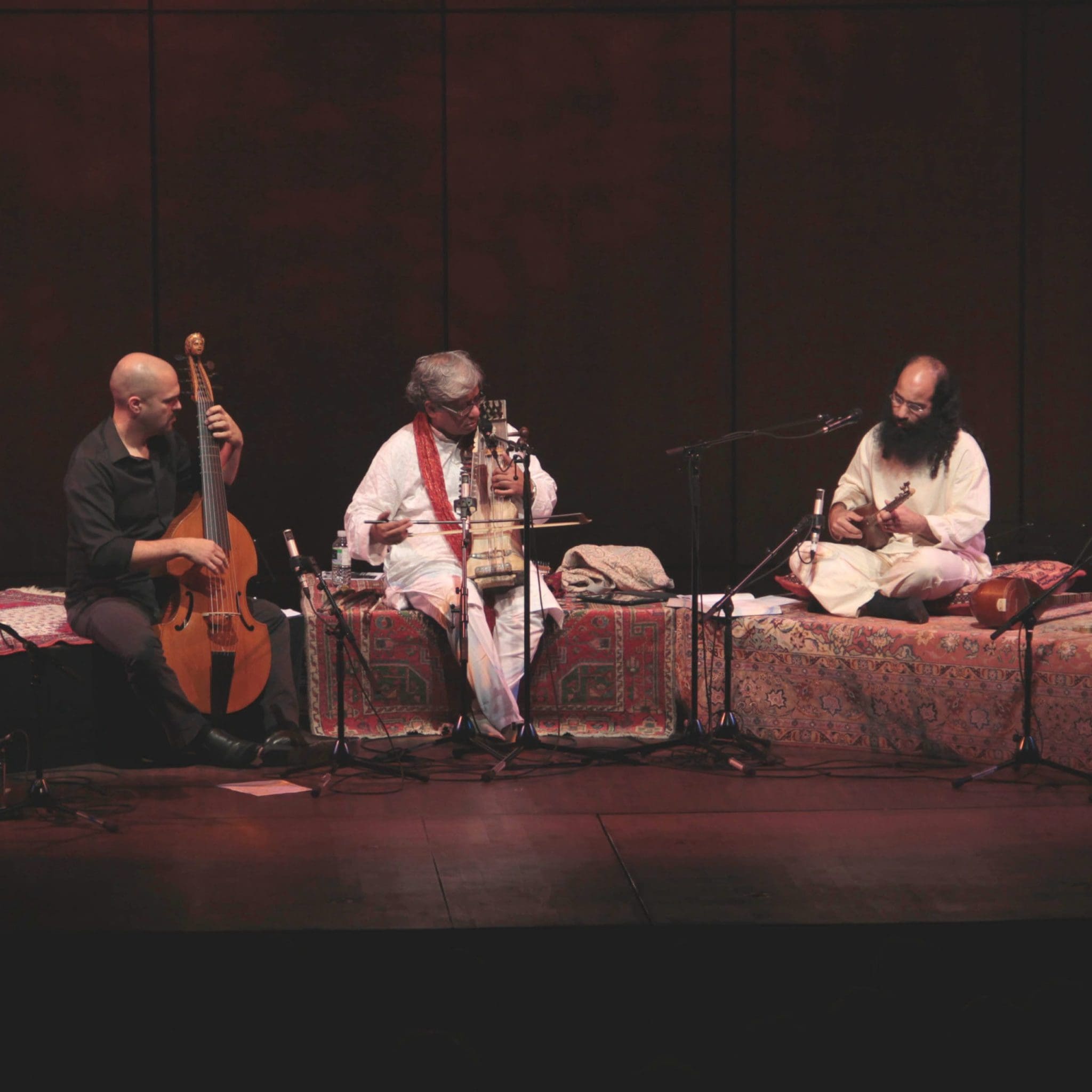 WHEN PERSIAN CLASSICAL MUSIC MEETS THE GREAT HINDUSTANI TRADITION
Constantinople travels along the great silk trade routes to India and recreates a world of sound where echoes of the intense musical dialogue between Iran and Northern India take us to new imaginary realms. The sublime poems of Kabîr (1440-1518) and Amir Khusrow (1253-1325) come to life through the musicians' inspired singing and improvisation. Guests from India, Dhruba Ghosh – one of the world's greatest sarangi virtuosos – and Ravi Naimpally on the tabla, will be joining Constantinople, along with Sandeep Bhagwati who has composed a new work especially for this concert.
If you want the Truth,
I'll tell you the truth:
Listen to the secret sound,
The real sound,
Which is inside you.
                 – Kabîr
Concerts archives
2017
25.03.2017 – Club Inégales, Londres (Angleterre)
03.02.2017 – Philharmonie de Luxembourg, Luxembourg (Luxembourg)
2015
25.03.2015 – Banff Arts Center (Canada)
2011
03.10.2011 – Salle Pierre-Mercure, Montréal (Canada)