From Castille to Samarkand
08avr20 h 30 minFrom Castille to Samarkand20 h 30 min OùToronto, Canada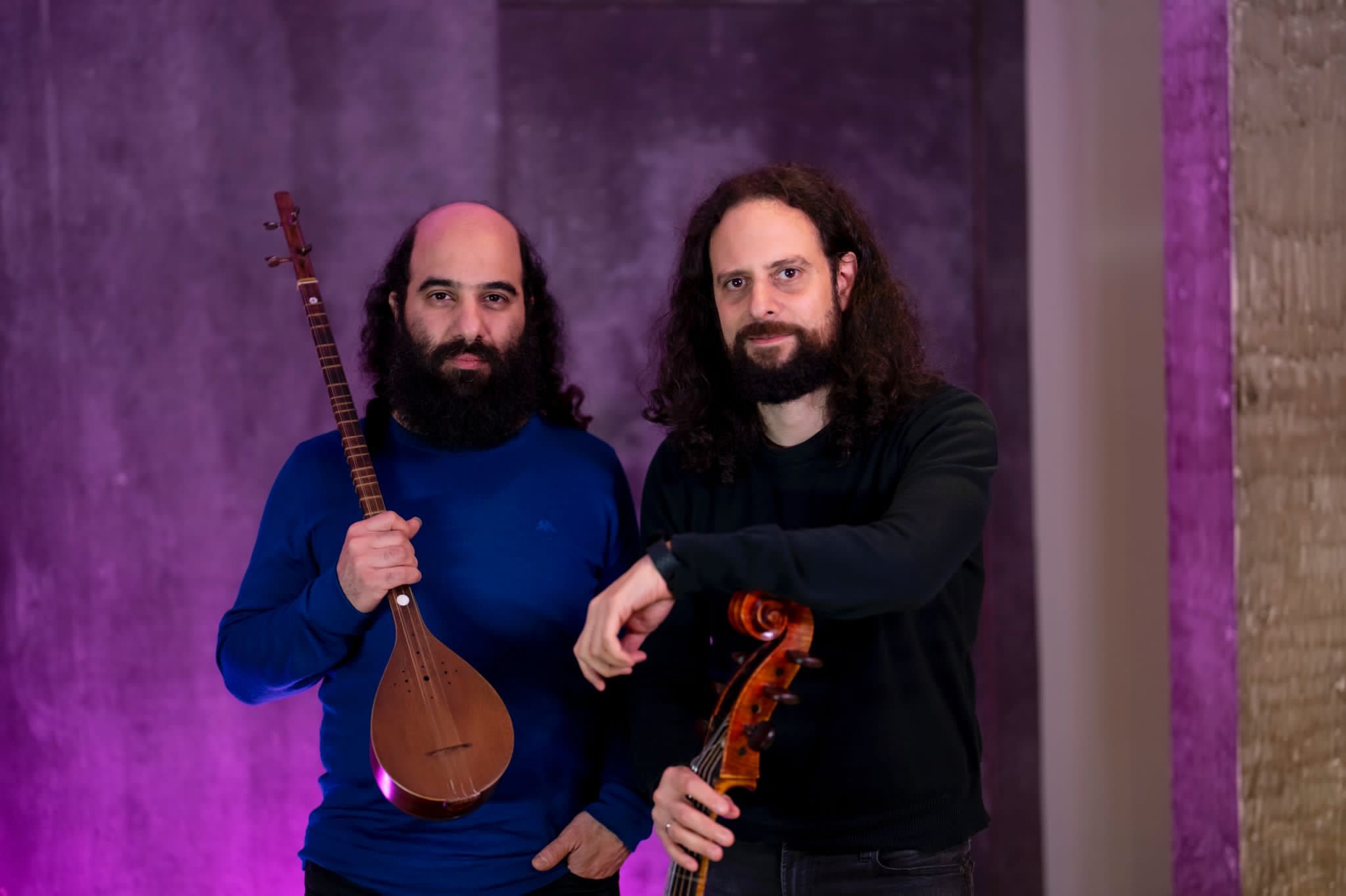 Détails de l'événement

This journey from Castille to Samarkand with Constantinople and Accademia del Piacere brings into dialogue the music of the Spanish Renaissance with Persian/Ottoman masterpieces taken from manuscripts unearthed in monasteries and palace libraries such as Topkapi.

In collaboration with Fahmi Alqhai, one of the great virtuosos of the viola da gamba, and his Accademia del Piacere, the leading ensemble of early Spanish music, Constantinople embarks on a musical journey through Iberia, Persia, and Central Asia, revisiting music notable for its sumptuous color and exceptionally rich beauty.

This project was supported by a grant from Acción Cultural Española (AC/E).
Accademia del Piacere has the support of INAEM (Ministerio de Cultura de España) and Agencia Andaluza de Instituciones Culturales (Junta de Andalucía).



Plus
Sur scène
Constantinople
Kiya Tabassian, setar
Didem Basar, kanun
Patrick Graham, percussions
Hamin Honari, tombak & daf
Accademia del Piacere
Fahmi Alqhai, viola da gamba
Rami Alqhai, viola da gamba
Johanna Rose, viola da gamba
Heures

(Vendredi) 20 h 30 min
Lieu

Aga Khan Museum

77 Wynford Dr, North York, ON M3C 1K1, Canada