ABOUT

Ghalia Benali
Known as "a maker of her own myths" as described by The New York Times, Ghalia Benali is a Tunisian-Belgian artist who started her career in 1992 as a singer, writer, composer, dancer, visual artist, painter, designer and actress. 
Blending different types of music, connecting diverse cultures, reviving the old and rooting the new, these outcomes are natural to her since she has lived through the constant mixing of two extremes. Born in Brussels and raised in South Tunisia, she studied Graphic Design at the St. LUC Institute – Brussels. Her music has been noticed for its attribution to multiple genres and as defining contemporary Arabic music. 
"Carthage's Aretha Franklin," "Wind's Daughter," "Ambassador of the Arabic Culture," "Om Kolthoum's Granddaughter" are just some of the descriptions given to her.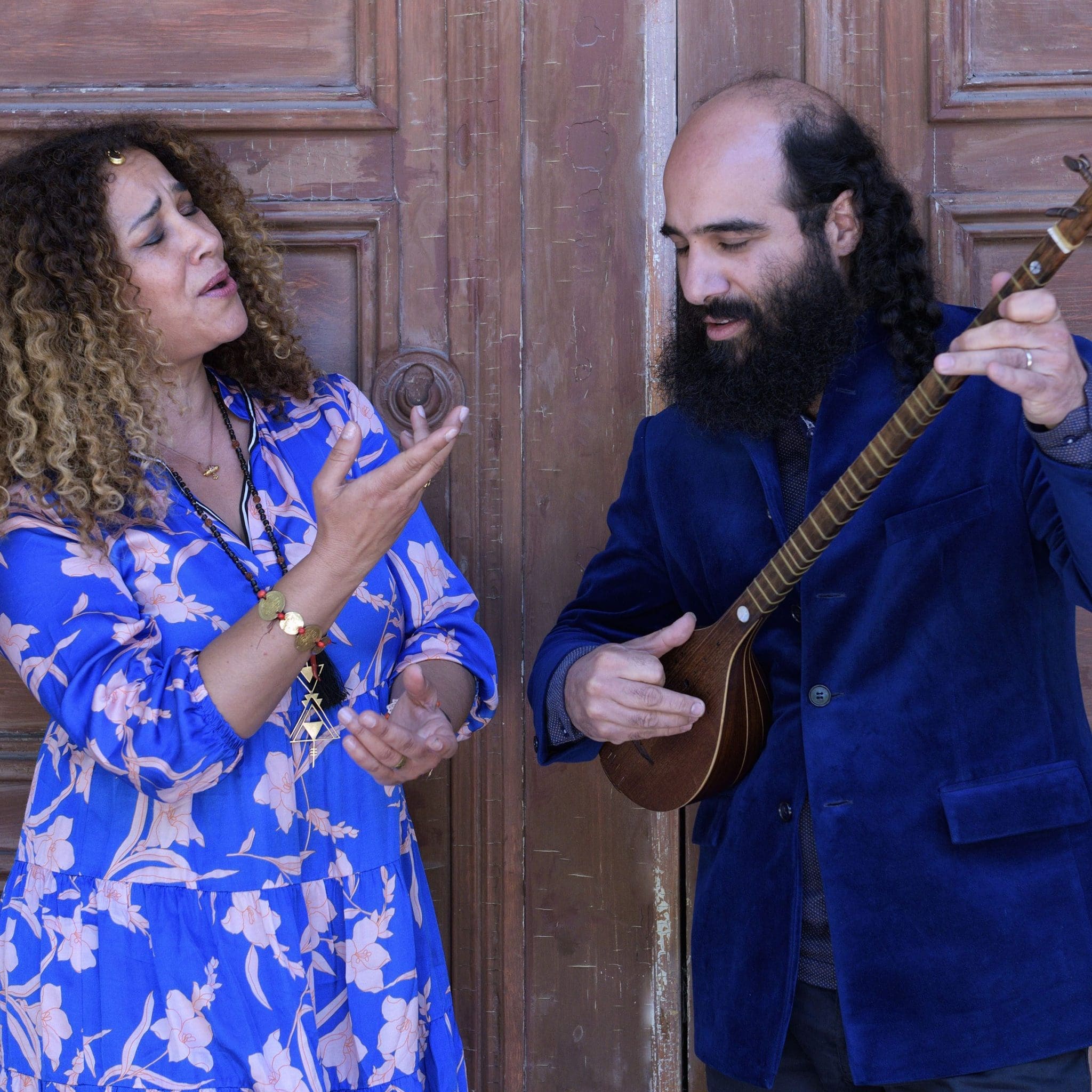 Arab culture ambassador
Benali is esteemed as being among the first ten "Most Fondly Remembered Live Performances of 2013'' according to The New York Times and has been praised with the "World of Music Award" for best world music song from The British Independent Organization in 2008. She was rewarded as well for her career as an actress, receiving in June 2016 the "Best Actress" award in Spain by Women for Africa Foundation and nominated as "Most Promising Actress" by Les Magritte du Cinema in 2017 for her role in the Tunisian movie "As I Open My Eyes" by young director Leila Bouzid. She was also given Best Actress award from African Cinema Festival – Ecran Noir for her role in "Fatwa," a film by the great Tunisian Director Mahmoud Ben Mahmoud. 
Her artistic achievements have a rich variety, holding over seven music albums with a range of different musical collaborations, roles in five movies and an Egyptian TV series, a book, as well as musical and art exhibitions under her name.