ABOUT

ALI RıZA ALBAYRAK
Ali Rıza Albayrak was born in Germany in 1977. At an early age, he showed an increasing interest in traditional songs and the bağlama (Turkish lute), the sole instrument used in Anatolian songs. He eagerly worked on his bağlama technique and on increasing his knowledge of this music by listening to, and copying musicians like Âsik Veysel, Davut Sulari, Âsik Daimi, Feyzullah Çinar, Mehmet Erenler, Talip Özkan, Arif Sag, and Ali Ekber Çiçek.
While pursuing his musical training, he completed studies at the Faculty of Business Administration (University of Istanbul) and received a Master's degree in Behavioural Science. It was during these years that he founded the group Nefes ("breath"), with which he performed several concerts. In 2000, he joined a bağlama ensemble that explored the instrument's diverse techniques.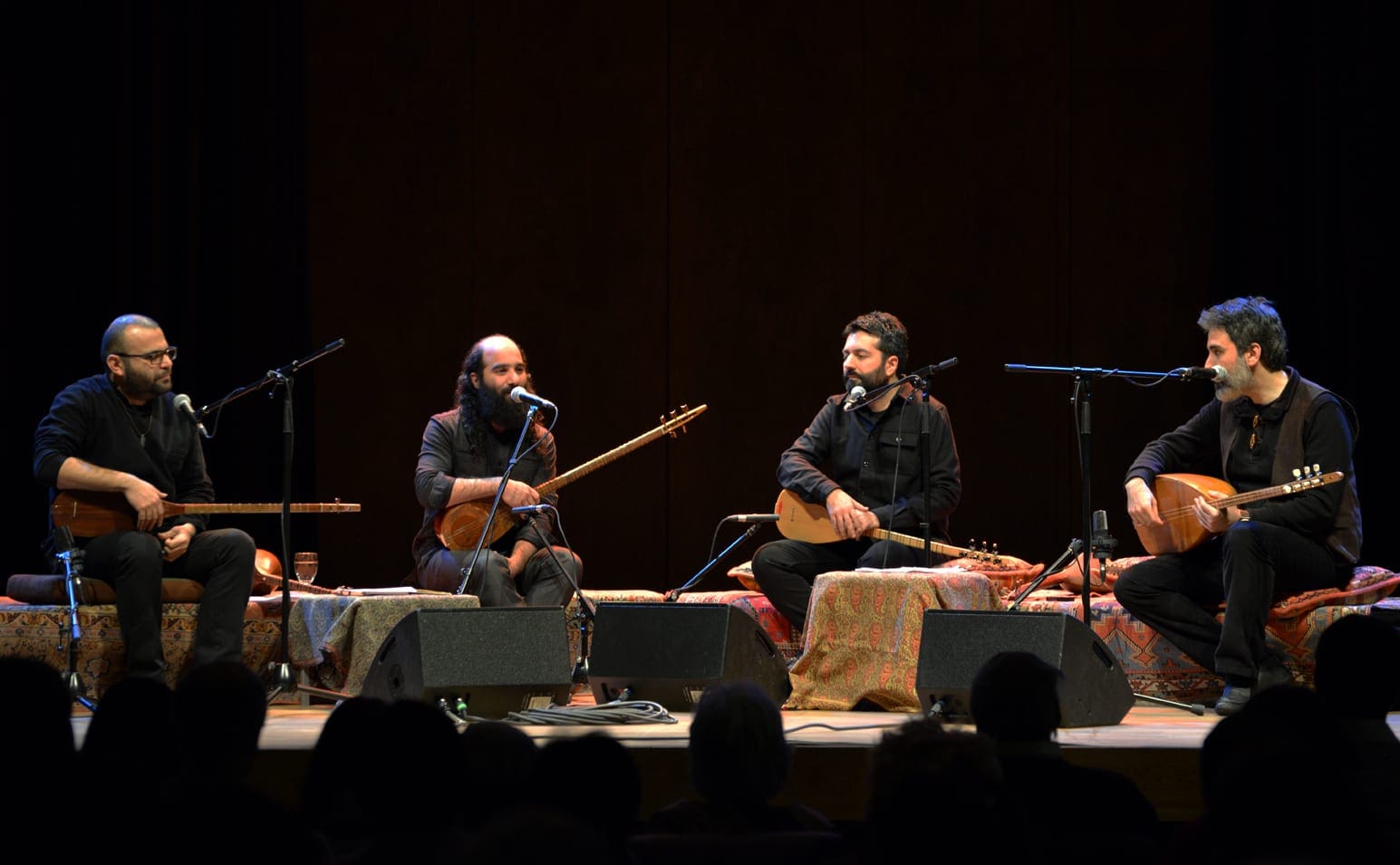 Bearer of Alevi traditions
In 2002, he began his professional career with Hüseyin Albayrak and signed a contract with the Kalan Müsic record label. Together, they worked on their first album, Bâtini Nefesler, which was recorded at Kalan in 2003. A year later, their second album, Sah Hatayi Deyisleri, was released. Collaborating on this project were such high-calibre Turkish musicians as Erkan Ogur, Ismail-Hakki Demircioglu, Hasan Esen, and Ömer Avci.
Outside of Turkey, he performed at several festivals and concerts: in Germany, France, Belgium, Canada, and the United States. In 2005, he founded the Hasbihal troupe with Dertli Divani, Hüseyin Albayrak and Ulas Özdemir, with the aim of promoting Anatolian music, especially abroad.
In 2010, he collaborated on an album entitled Anadolu'da Inanç ve Müzik Iliskisi – Bir sonsuz Devir ("The Relationship between Music and Faith in Anatolia—An Endless Era"), and in 2013, he recorded the album Böyle Buyurdu Asik ("Thus Spoke Love") with such world-renowned musicians as Azam Ali, Erkan Ogur, Aynur, and Derya Türkân.