ABOUT

ABLAYE CISSOKO
Kimintang Mahamadou Cissoko, aka Ablaye Cissoko, was born in Kolda (Senegal) from a Griot family. His first appearance on stage with his kora was at the age of 12, before he joined the Conservatoire of music in Dakar.
Living nowadays in Saint-Louis, he is an eternal traveller as a part of a new generation of artists who incarnate the crossover between Mandinka traditions and contemporary musical creation. Since 2002, he plays all around the world, from Africa to Europe and America, and makes collaborations with famous world music and jazz international artists such as Randy Weston, François Jeanneau, Majid Bekkas, Richard Galliano, Benat Achiary, Volker Goetze or La Chimera ensemble directed by Eduardo Egüez.
A griot and his kora
His second solo album with balafon, peul flute and bass players, Mes Racines, was released in April 2013.
With delicacy, grace and intelligence, Ablaye Cissoko passes on the traditional values of his culture; his kora and vocal recital is an amazing display of musical genius and generosity. His first project with Constantinople, Jardins migrateurs, promises to lead them to return to the source, to recognize each others as part of a same community: this awareness of belonging to several space-times is as basic to them as respiration, as inspiration.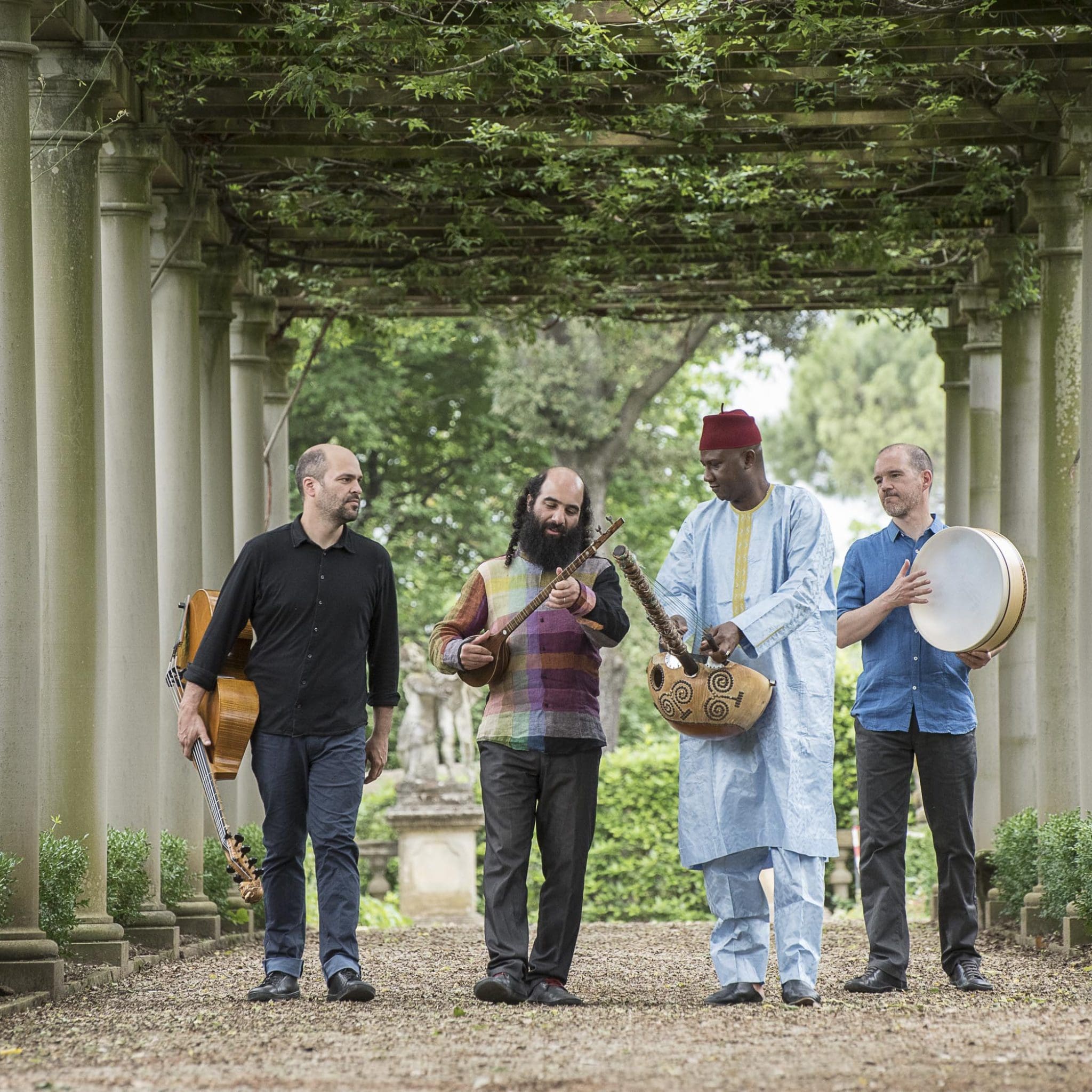 A deep inner serenity
"The voice of Ablaye Cissoko, like honey, marvellously reflects his deep inner serenity in both traditional songs and his own compositions. His kora playing is precise, apt, always on the mark. We can feel the generations of Cissoko behind him, their science of the griot running through his veins." – Mondomix

"Ablaye Cissoko is the heir to this great tradition of the griot. But in a manner all his own: no longer songs relating tribal wars and conquests, but rather a crystalline and modern musicality backed by a seductive voice and serene lyrics, far from the rigid lurches of some kora players. « When I manage to calm people with music, » the musician whispers, « I feel that my mission has been accomplished. »" – Olivier Herviaux, Le Monde